Ed Butowsky and Joe Harberg Investment News Alternatives Conference
Butowsky and Glen Brown video (720 investor) on youtube Promoting investing in Core Resource Management, Inc. Butowsky never disclosed he was a board member or that he had Beneficial Ownership in the Company. You Tube Video has been removed Saved Copy of 720 Investor Video Promoting Core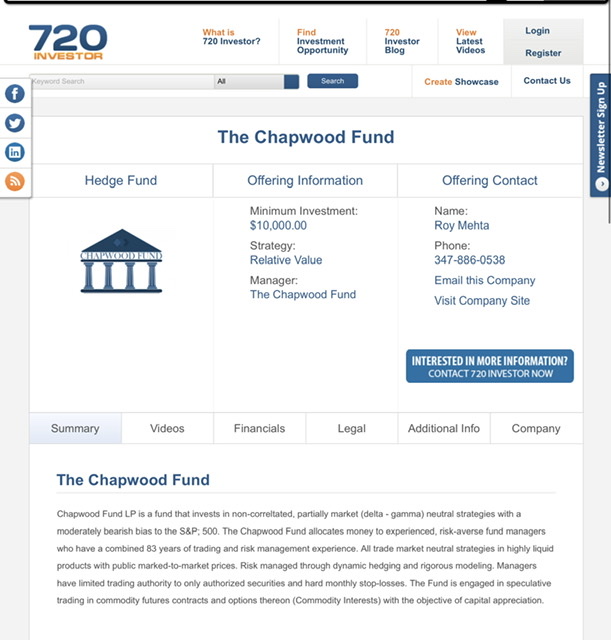 Reichmann Petroleum Corporation, founded in 1994 by Dyke R. Ferrell and F. Erik Doughty, is a hands-on independent operator in the Barnett Shale in North Texas and the Wilcox trend in South Texas. Dyke R. Ferrell, changed the company's spelling from Richman to Reichmann to honor his grandfather Carl R. Reichmann, "C.R.",

Release No. 39534 / January 9, 1998                   
ADMINISTRATIVE PROCEEDING
 File No.3-9526                               :
In the Matter of ORDER INSTITUTING PROCEEDINGS PURSUANT TO SECTIONS 15(b) AND.  Dyke Ferrell,  : 19(h) OF THE SECURITIES EXCHANGE ACT OF 1934, 


Reichmann Petroleum Corp. (07-ap-02047)
United States Bankruptcy Court, S.D. Texas

SECURITIES AND EXCHANGE COMMISSION, Plaintiff-Appellee,
versus KINLAW SECURITIES CORPORATION; ET AL.,

Bankruptcy Court - REICHMANN PETROLEUM CORP. § xx-xxx7354 § 1048 Texan Tr., Grapevine, TX 76051

On or about August 21, 2013, W. Brown Glenn, Jr., the Chief Executive Officer and a director of Core Resource Management Inc. wired $460,000 of the Company's funds to a law firm in Minnesota to settle a judgement which had been entered against Pegasus in a matter completely unrelated to the Company.