Short Japan Debt Strategy – Tress Knippa –
BandonRiver Capital 5717 Legacy Drive – suite 270 Plano TX. Bandon River Capital is a Specialty Finance Company working with Retail Electricity Provider sand Independent Brokerage Firms in Deregulated Electricity Markets. Bandon River believes to be an above market return on investment.
Ed Butowsky FINRA – 2016 BANDON Woodchap LLC, Addison Texas – Engaged in the business of acquiring income streams associated with commission on the sale of commercial electric contracts
Broker Check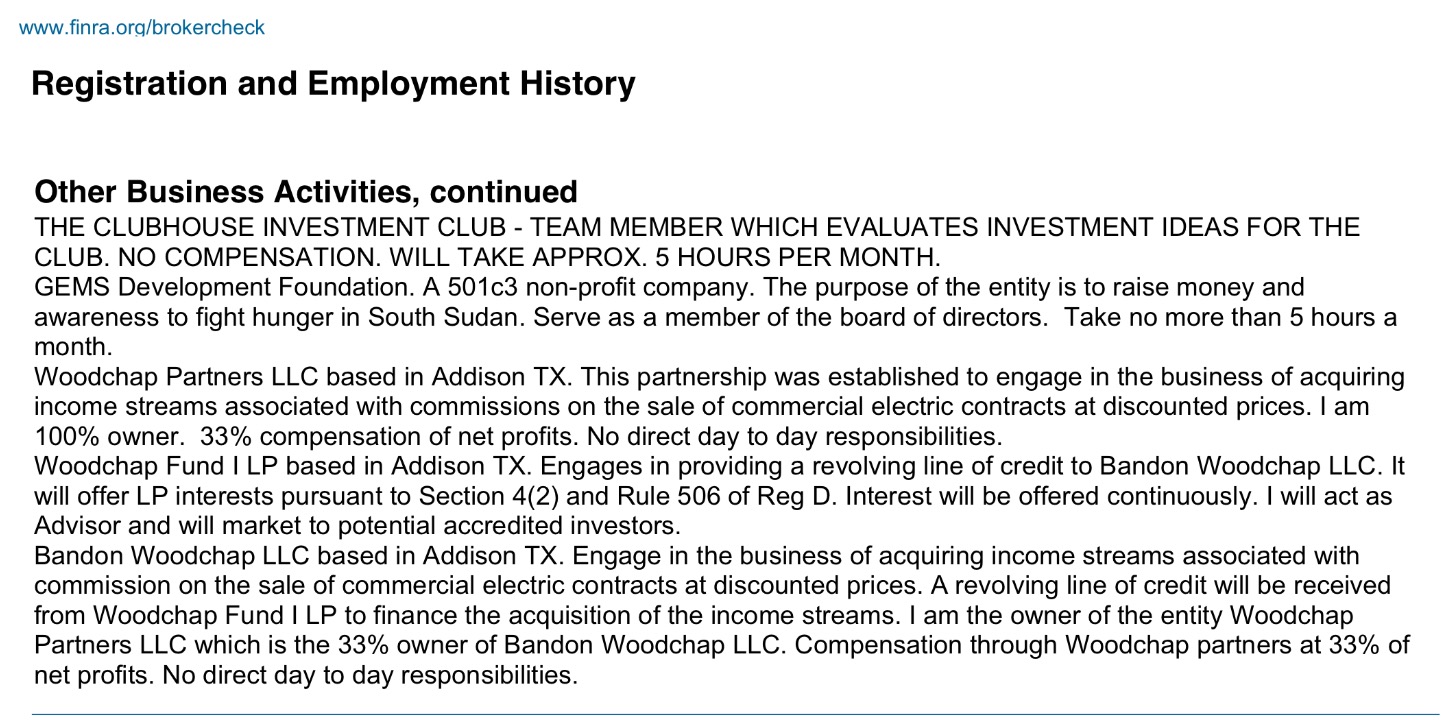 According to Dunn and Bradstreet at one time
KINSALE CAPITAL, LLC

Single Location > 15455 DALLAS PARKWAY STE 1200, ADDISON, TX This is the same previous location of Ed Butowsky's Chapwood.
Note: Noble Royalties, Inc., DBA Brown Drake Royalties