Core Resource Management, Inc. (formerly known as Direct Pet Health Holdings, Inc.) (The "Company") was incorporated in Nevada as Apex Sports.com, Inc. on February 17, 1999. The Company was renamed to Quad X Sports.com, Inc. in March 1999. The Company's business strategy was to make acquisitions within the extreme sports industry. The Company was unable to make any acquisitions, ceasing operations in 2000. The Company was renamed to Bethel Holdings in August 2001. The business strategy involved seeking attractive business combinations. No operations commenced or acquisitions completed during this time. The Company was renamed to Direct Pet Health Holdings, Inc. in June 2006. The Company's strategy was to seek combinations in online pet health products. The Company has an authorized capital of 100,000,000 commons shares with a par value of $0.0001. The Company's year-end is December 31.
The Company, pursuant to a Plan of Merger dated September 20, 2012 deemed it advisable that Clark Scott LLC, Inc. ("Clark Scott") be merged into Direct Pet Health Holdings, Inc. Clark Scott was the surviving Corporation and subsequent to merger was renamed to "Core Resource Management, Inc.". The Company filed the appropriate state filings with the State of Nevada on September 20, 2012.
The Company engages in the acquisition of existing producing oil and gas properties and interests in cooperation with established oil and gas operators. The Company's business plan is to acquire positions of up to 50% in current oil & gas producing properties and interests from well- established operators, seeking from time to time, to sell a percentage of their existing production in order to recycle their capital into new leases and wells. The Company does not intend to engage in oil and gas development, but it may from time to time participate in development drilling on the properties and interests it has acquired. Management believes it can maximize value for its shareholders while also negotiating fair and reasonable valuations with respect to the properties and interests that it acquires.
The accompanying consolidated financial statements include the accounts of the Company and its subsidiary Core-Chiltepin Holdings, Inc. and Core Royalties Corporation, Inc.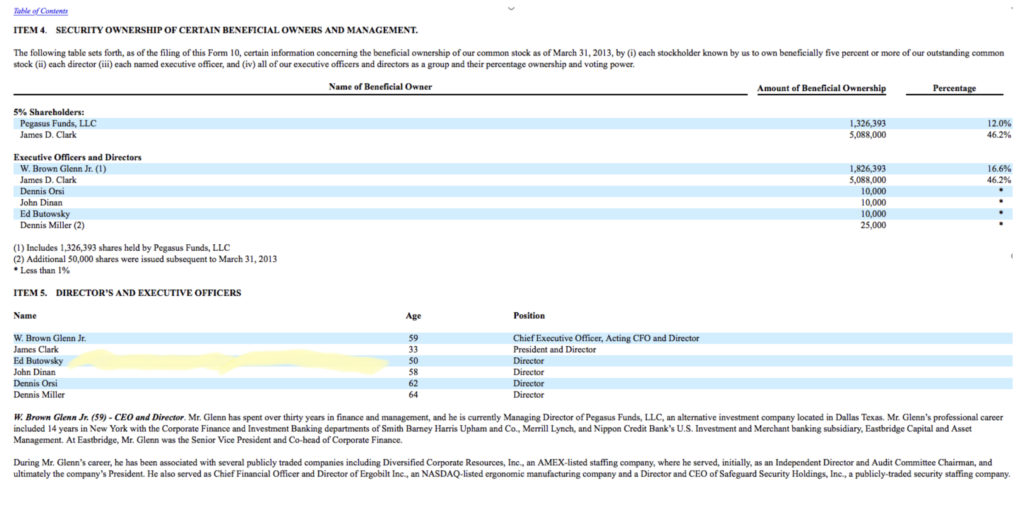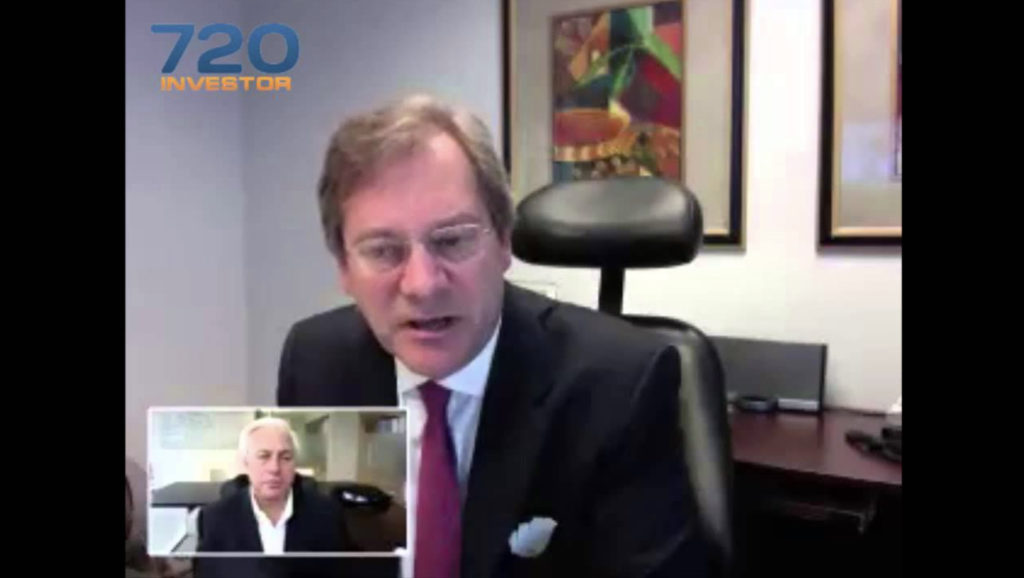 The Company guaranteed a personal loan to W. Brown Glenn, Jr., former executive of the Company. The Company pledged the certificate of deposit as collateral guarantee for this loan. These actions taken by the Company were improperly made by Mr. Glenn without approval of the board of directors of the Company. On April 2014, the certificate of deposit was released and the Company has been released from its position as loan guarantor for Mr. Glenn.
On or about August 21, 2013, Mr. Glenn wired approximately $460,000 of the Company's funds to a law firm in Minnesota to settle a judgment which had been entered against Pegasus in a matter completely unrelated to the Company. In his instructions to the Company's bank, Mr. Brown indicated the wire was for a transaction with Nacona Production Company and caused the Company to file its Form 10-K reflecting that the wire was a deposit against a pending asset acquisition, all of which was not true. The Company has been aggressively pursuing its claims against Pegasus and its members, including Mr. Brown. The Company has settled its claims against Pegasus and all its members, except Mr. Brown. The Company is currently in settlement discussions with Mr. Brown, but should such discussions not result in a satisfactory settlement, the Company intends to aggressively pursue all of its legal remedies against Mr. Brown. On September 15, 2014, the Company entered into a settlement agreement with Pegasus and its members except for Mr. Brown, the principal terms of which included the forgiveness by Pegasus of the balance of the promissory note ($100,000 amount due as of September 30, 2014), surrender of 350,000 shares of the Company's common stock to the Company, and placement of a lockup on most of the remaining shares of the Company's common stock owned Pegasus and the other settling parties. Neither Pegasus nor any of its members, including Mr. Brown, has any further relationship with Company in any form.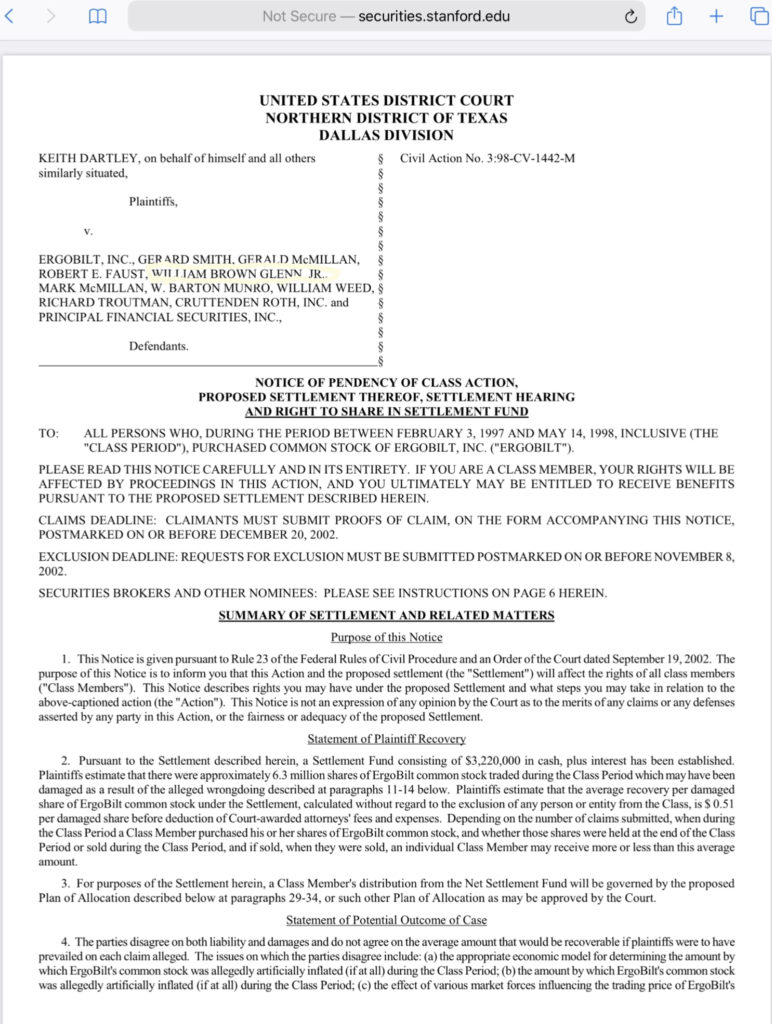 Glen Brown or William Brown Glenn linkedin profile is a different story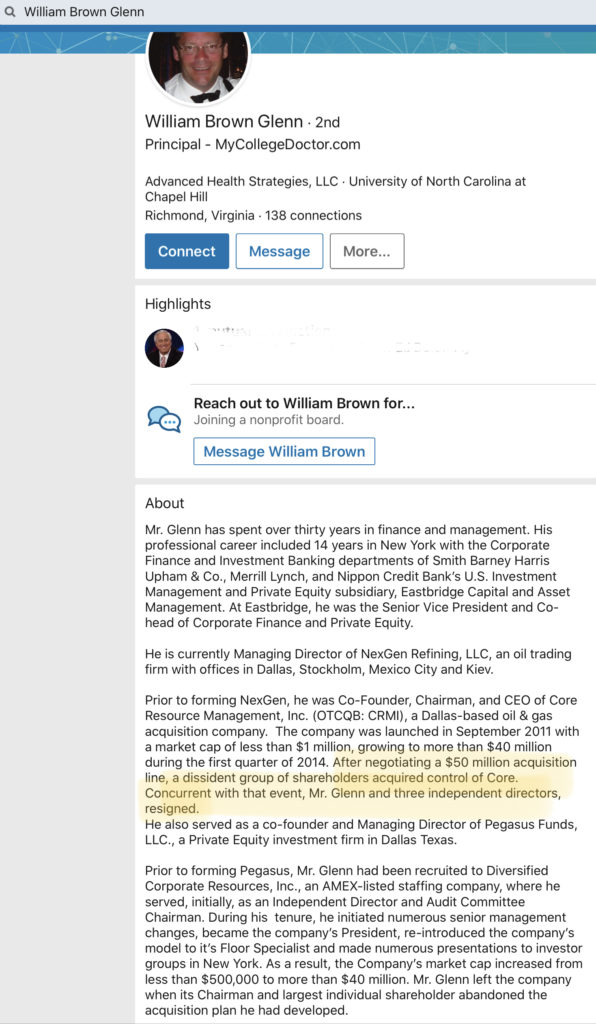 The board at the end of the 2013 included James D. Clark, Dennis Orsi, John Danan, Ed Butowsky, and Dennis W. Miller. Chairman of the Board and CEO was William Brown Glenn. The key issue during this period was lack of financial statements and a professional CFO to manage the company financially.
IN RE: PEGASUS FUNDS TFN TRADING PARTNERS, LP, ROBERT A. SHUEY, III AND WILLIAM B. GLENN, JR., Relators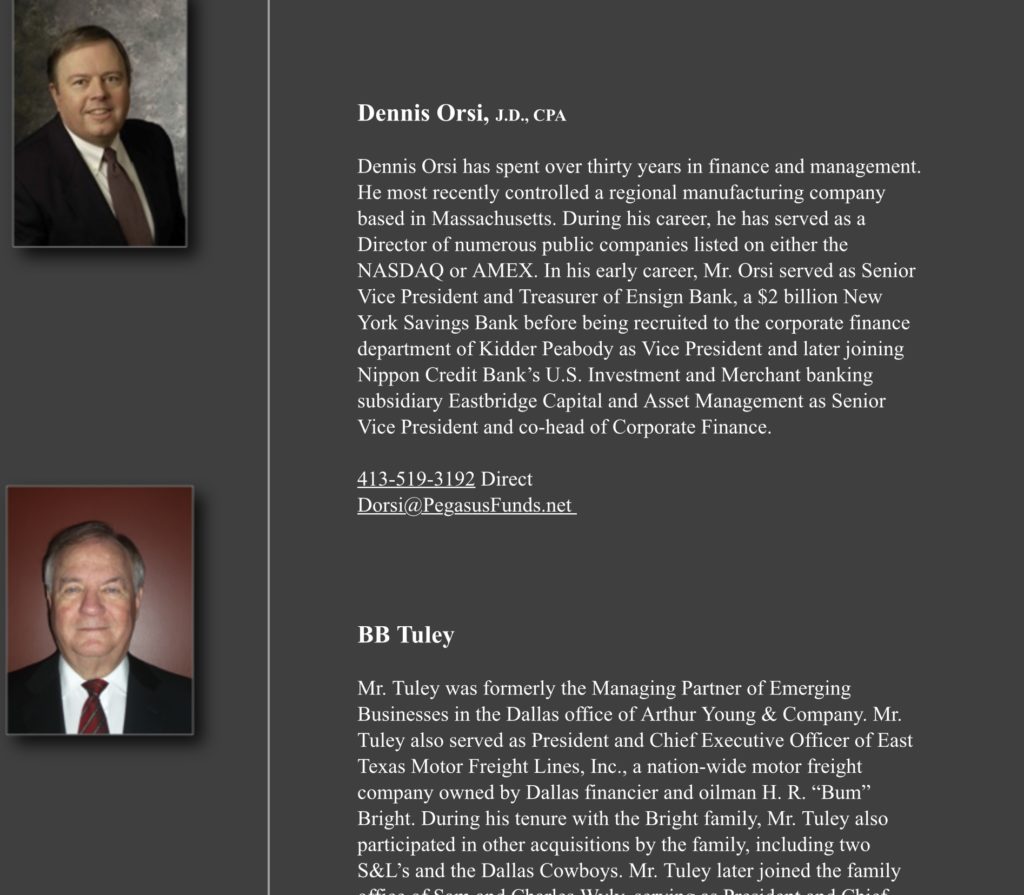 James D. Clark is delivering his father to the enemy. It's the afternoon of April 19, the betrayal occurring around a conference table at the Tempe law office of Mark Sahl. Clark's the son of prominent Arizona gold dealer Jim Clark, owner and CEO of Republic Monetary Exchange in Phoenix. He's getting deposed in a lawsuit against his father's precious-metals company, for which he'd been vice president of sales from July 2009 until January 2012.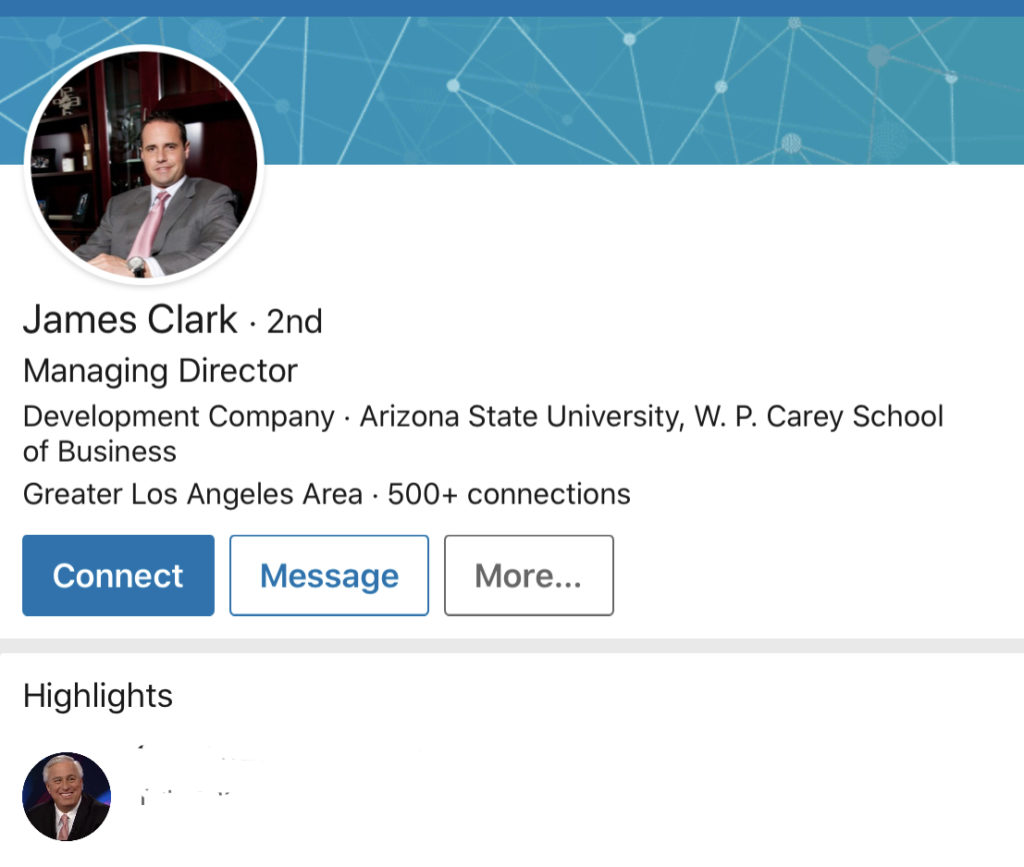 This EXCHANGE AGREEMENT (the "Agreement"), dated as of September 20th, 2012, is by and among Direct Pet Health Holdings Inc., a Nevada corporation ("DPHG"), and Clark Scott LLC, Inc., an Arizona Limited Liability Corporation ("CS").